We all have a family that we think is dysfunctional. 
Meet the Altman Family. 
The movie starts with Jason Bateman's character Judd getting a phone call from his sister Wendy (Tina Fey) that their father has passed away. The news is another issue to deal with for Judd because he had just found out that his wife was having an affair with his boss. Traveling to their childhood home to bury their father, Judd reunites with his two brothers Paul (Corey Stoll) and Philip (Adam Driver) who is the youngest and is known as the family screw up.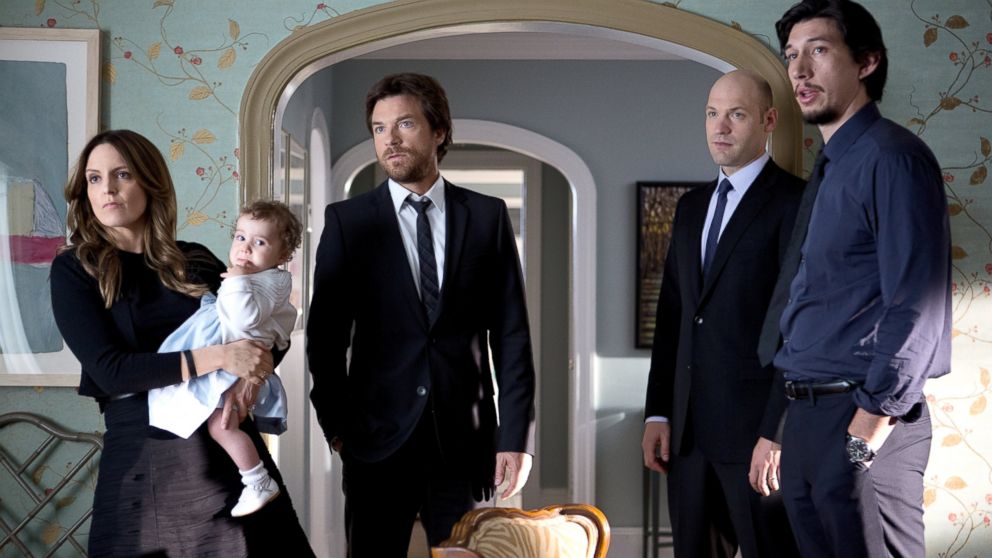 Their father's last request was to have his kids spend a week together as a Jewish custom. And just like any family, shit hits the fan fast. Each of them are dealing with some pretty heavy stuff. Judd is dealing with his cheating wife. Wendy struggles with her neglecting and work-aholic husband. Paul and his wife are unable to conceive. Philip is now dating his therapist twice his age. You know the usual.
The movie had a lot of humor which works well for this family drama. Dealing with very serious topics, most of the time is a very overwhelming 2 and a half hours. With a movie dealing with serious issues with humor involved makes for a pretty enjoyable time. Going into it I knew the acting would be great so I wasn't really worried about that. What I want surprise me what the chemistry between them all.
These actors didn't just have to give a good performance but make you believe that they were in fact siblings. That in itself isn't an easy task. As the baby of the family with two older siblings, sister and brother, we have fought, laughed, bonded, fought again and made up. These actors killed it! They fought and cussed at each other, them were able to have heart to heart conversations really made the movie for me.
One that surprised me was Jane Fonda. She played her character so beautifully and I truly believe she loved her children, though still trying to be the sexy, young at heart woman, when it was time to set her foot down, or a grieving widow, she did and it worked really well. This was one movie that I knew was going to be good, but surprised it was that good. This is Where I Leave You is about family, loss, grieving, journey and makes you laugh as well as make you feel emotions. I highly recommend it and still can't believe it took me this long to watch it.