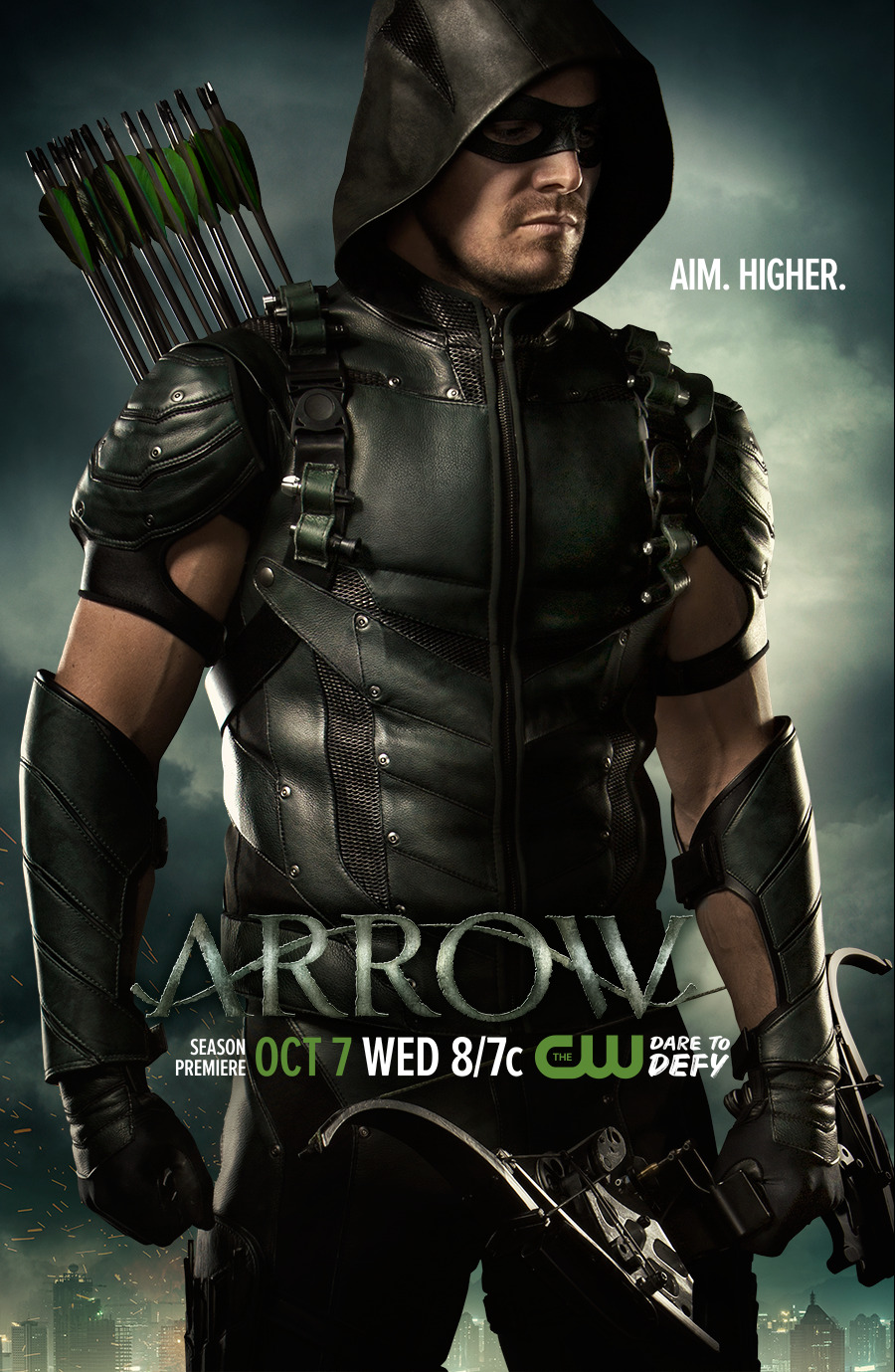 After a few days of utter misery caused by the mid-season finale, I'm somewhat ready to discuss it. Think of it as a stepping stone in therapy.
Oliver is still trying to make his city safe, without the hood, along side his team, also without their costumes. Just as things begin to look up, as always, Damian's minions or mini helicopter shows up shooting innocent people.
Digg is having a difficult time with the reality of having his brother back from the "dead" and him being a total dick. However, Andy being the only who might possibly know what Darhk has planned, keeping Andy locked up is the only safe opinion.
FELICITY FINDS THE RING!! Okay, her mom finds it and goes bat shit crazy! We Olicity fans have been dying to know when Oliver was going to pop the question, or Felicity finding it. We finally have it! Now the new question was, does Felicity tell Oliver about it?
Oliver comes to the conclusion that the only was to stop Damian is to bring him into the "light", meaning in gangster term rat him out! Oliver announces that a man by the name of Damian Darhk, has been behind the "ghost" and plans to see the city in runes.
Having Oliver stress, with good reason, about outing Darhk, I loved watching Felicity freak out about Oliver proposing. A girl can multi-task with saving the city and wondering if her boyfriend is going to pop the question.
The team have a holiday party, to show that they will not hide in fear from Darhk. A surprising couple emerges, and freaks Felicity out! Felicity finds her mother with none other than Detective Lance. He deserves to get some! Just saying.
Felicity has a breakthrough, and realizes that Oliver had planned to propose to her back when they lived in the suburbs, when Thea and Laurel arrived. When she confronts Oliver, she begins to feel that perhaps Oliver changed his mind in marrying her and that's when Olicity exploded. Outside the episode of course.
Damian arrives with hurt feelings in not being invited and causes chaos. As to be expected. Damian comes face to face with Oliver once again and takes Felicity, Diggle, and Thea.
Oliver goes on a rampage in search for Darhk and comes out empty handed. Malcolm shows up to land a hand only for the sake of Thea and offers the location of Damian.
Oliver, Laurel, Lance and Malcolm work together to get their people back. Oliver offer himself to Darhk and hope Damian will trade him for the others. What I loved about Darhk is how he tells Oliver "bad guy, remember." Yes, I know he's trying to kill Felicity, Thea and Digg, but as a bad guy he does it well. Of course I screamed when he forces the three into a gas chamber of doom while Oliver watches.
Using the cell phone they used to find Darhk, Laurel and Malcolm move in to save the day. The team escape only to be stopped by Damian…again. Dude just won't die!
It was weird yet cool to see Malcolm wearing the Green Arrow suit and fight along side Oliver against Damian. Made me dislike him a wee bit less.
The team is safe…for now, at least. The gather the people of the town and Oliver makes a speech. Oh and it's not your typical "we have fought and will fight to win," speech.
BUT THE SPEECH THAT CONTAINS A PROPOSAL!
Oliver finally proposes to Felicity, to which she says yes, duh!
Just as we sit and smile, while crying, Olicity is safe and….WTF!
Oliver and Felicity are attacked by gun-men, who I assume are Damian's followers. Sarcasm. Oliver manages to flee the scene and finds Felicity had been hit. Bleeding in his arms Felicity lays unconscious.
Really Arrow writers! In the holiday season you end it will despair, depression, devastation, and a another D word I don't know!
The grave scene was shown in the beginning of the episode and the sneak peak for when it returns. Why? WHY! My theories, as much as I want to stay in denial, come back to Felicity dying. I don't want that and I hope it isn't her.
But like any great show that hooks us in and want us to suffer, Arrow returns January 20th, 2016.