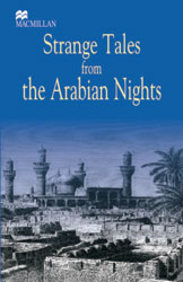 Thrift shops are great for books and this Children's classic book I found was another great find. Simplified by Margery Green, 91 pages to be exact, was a quick and surprising read.
The King of the east named Shahriyar, had a reputation of hating woman. No luck in finding a wife, because even having everything when you are alone it means nothing. He sends his vizier (minister) to find him a faithful wife for him.
The king's vizier with no luck feared for his wife and headed home. His daughter, Shahrazad, asked her father to send her to be married to the King. Her father feared that the King would kill his daughter refused, until she convinced him.
Shahrazad was a reader and has read many stories. When she arrived at the King's palace, she begin to tell her stories.
Shahrazad astonished the King with her stories so much the each day, thousand-one days, that left the King wanting more.
As short as this read was it left you wanting to continue. The stories Shahrazad told was just as intriguing then the last. The Arabian Nights are a great, quick read and one that I would love to read to my nieces and nephews.