We get another Disney film that has the potential of becoming a classic, then add the genius of Lin Manuel-Miranda and you have a kick ass soundtrack!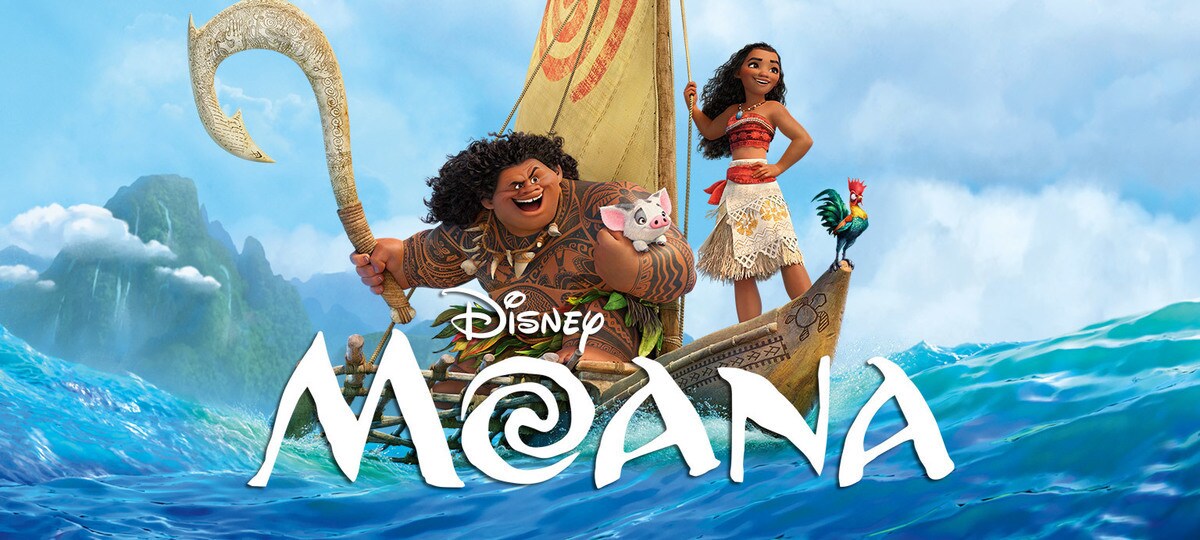 The demigod Maui (Dwayne "The Rock" Johnson) steals a stone which is the mystical heart of a goddess Te Fiti. As Maui tries to escape the island he is attacked by a lava demon causing him to lose his magical fish hook and losing the stone into the ocean.
Years later a princess named Moana (Auli'i Cravalho) loves the open ocean and believes that there is no to life than living on the island that her family have lived on for generations. Her father, the Chief, forbids her from ever leaving beyond the reef, the island's flowers and food begins to die.
Moana then learns about the past and decides to seek Maui and return the stone before it's too late. As the ocean helps her she sets sail into the open ocean.
It's crazy because after I finished watching the movie I watched a youtuber and he described Moana having the effects of Zelda: Wind Waker and I TOTALLY SEE IT! A plus!
Every Disney needs a bad ass soundtrack and THIS ONE NAILS IT! When I found out about this movie I was interested…because it's Disney! Then I heard that Lin Manuel- Miranda was attached to the score I fist pumped harder than the cast of Jersey shore did in a club. The man was a musical genius! While you're watching it you are suddenly dancing along and feel what the lyrics are saying. That's insane? Well Disney has magic that we can't explain alright!
The chemistry between Maui and Moana is great! The duo worked so well together and again like any Disney film you need a character that is hilarious, maybe arrogant, conceited and yet in the time of need a loyal friend. Maui was someone that you can't help but like and the guy does a lot to be disliked, which worked with the humor.
A big congrats to Auli'i Cravalho with this being her first film, and it will definitely not be her last, and bringing a relate-able and strong character. She killed it and has an astonishing voice. Welcome to the Disney life Auli'i!
Moana illustrated that our fear of new stops us from living, friendships aren't always great in the beginning, family will always be there and believing in yourself makes you a true heroine. Another great Disney film that will be enjoyed by kids and parents!
I seriously can't stop listening to the soundtrack…DAMN YOU LIN FOR YOUR AWESOMENESS!