In 2003 Underworld gave a new look on Vampires and Werewolves and made it enjoyable to watch. I missed the last two films and now that I'm all caught up…might just go back and re-watch and review the movie that started it all.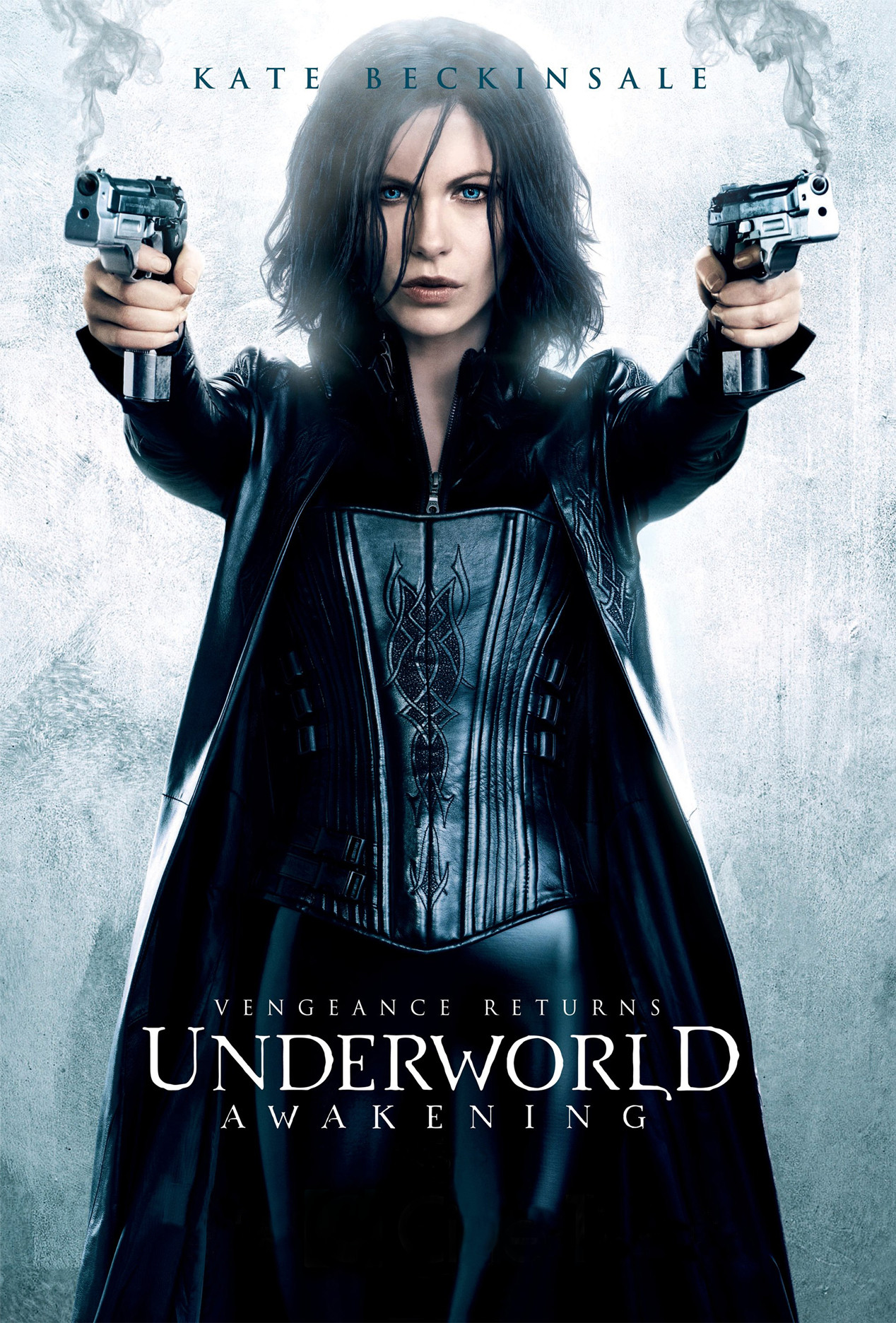 An outbreak has hit and the existence of vampires and werewolves (lycans) are now known and the government is taking action. Selene (Kate Beckinsale) is captured and they did a Captain America and froze her. She awakes to find out she's been frozen for 13 years. Selene is determined to find Michael, her love interest, and trying to stay alive, for a lack of a better word. You know cause she's a vampire.
Selene beings to see images and follows them, when she meets another vampire named David (Theo James). Super hot vampire David and Selene find a girl who ends up being Selene's and Michael's child. David takes them both to his coven
Lycans start hunting down the child, which results in a lot of vampires dying in the process. Now Selene is once again on the run and alone, but with a child to protect. A new breed of Lycan is emerged because these creatures love them steroid shots.
Going into I really thought I was going to hate it since the sequel wasn't the best. I was surprised that I actually enjoyed it. Although, the British accent was a bit off on India Eisley (the daughter), the chick was kick ass when she needed it to be. The action was what I expected and what made me liked Underworld in the first place. Kate Beckinsale proves that she can still hang even after 13 years.