Wakanda forever!
T'Challa (Chadwick Boseman) has returned to his home of Wakanda, and is prepared to be crowned king, after the death of his father in Civil War. One of the things that surprised me about the movie, wasn't how awesome the actions sequences were, although they were pretty cool, but what the struggles T'Challa has to face. Being King is no easy task!
Being Black Panther, the King of Wakanda, protecting his people, doing right by his father etc. you realize that were are forced to meet this high expectation but what it comes down to is we all have to do what we believe is right and deal with the consequences of that head on.
The movie deals with a lot of family and the issues of it and I loved it! Especially Shuri (Letitia Wright) who plays T'Challa's sister and a hell of an inventor and super intelligent, and a badass! I would love to see her and Tony in the same room!
THE WOMEN ARE BADASSES!!!! I mean you have Michonne and Maz in a movie you bet your ass these women bring it! Nakia (Lupita Nyong'o) plays T'Challa ex and believes that hiding Wakanda and all the resources puts them in the wrong. The relationship between the two is a constant battle but levelness. She's not one to just be Queen and stand by him, she wants to act on what she preaches and believes that sacrificing something that has been hidden can make the world a better place.
Okoye (Danai Gurira) is a soldier through and through. Her oath lies with whoever sits in the throne and I've never seen someone be put in a difficult position when their very loyalty is questioned. The battle within herself what such an interesting thing to see and I loved it!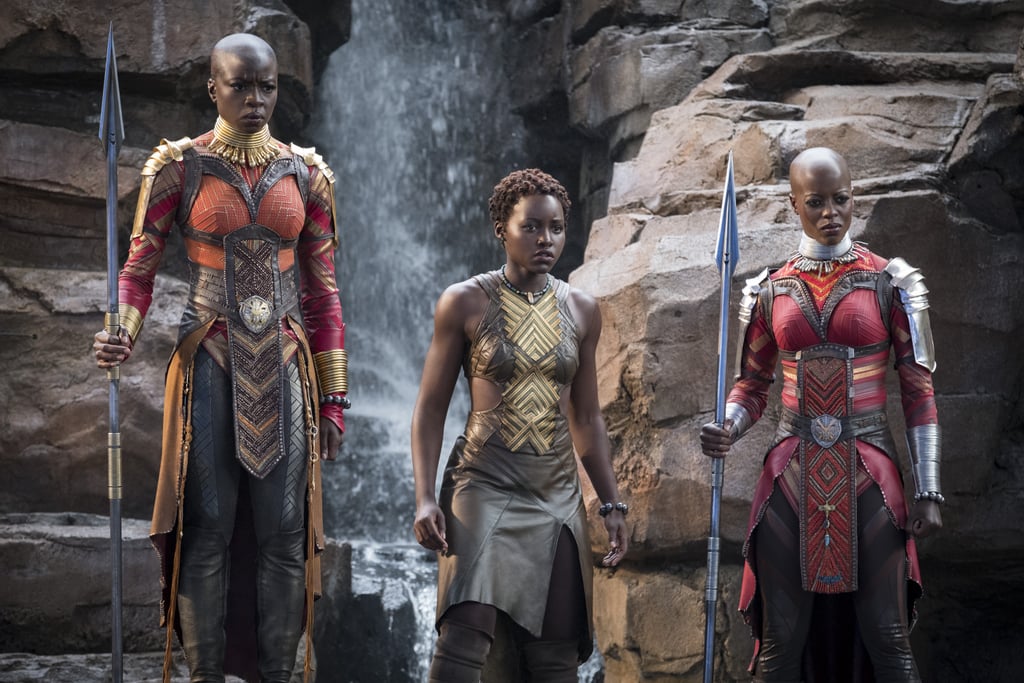 T'Challa is then challenged for the title by Killmonger (Michael B. Jordan). One of the things that people did have troubles with is that we don't see Killmonger until half way into the movie and I would have liked to have had more of him but I loved T'Challa more, so I wasn't too upset it by it. What they did beautifully was make the villain have his reasons and you do end up seeing them. Though wrong as they are, you do have a bit of a moment and think "does he have a point?" Rare when a movie does that and does it right.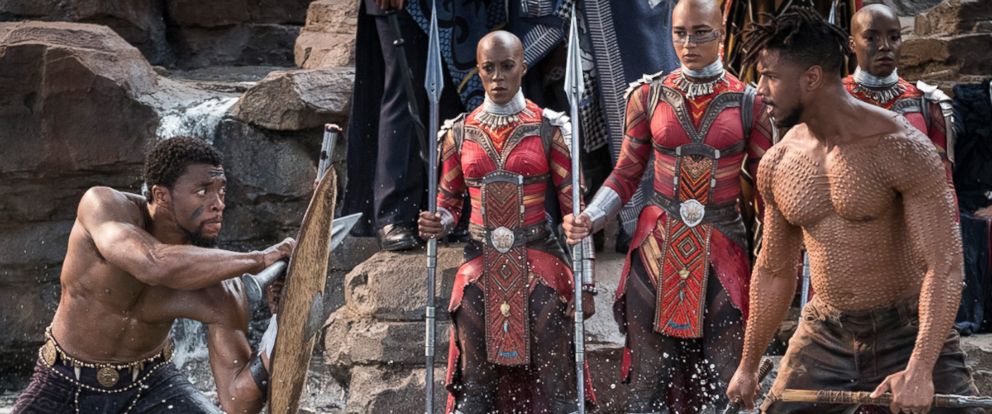 The action sequences were mind blowing and add to some kick ass tech, I couldn't have asked for a better duo! The culture of it all was just so beautiful and fascinating to me and wanted more and more.
Black Panther was a movie I knew was going to be good and it ended up being amazing. I had a great time watching it. I ended up loving Black Panther more as well at Chadwick Boseman. The women were portray as intelligent, loyal, fearless warriors and I couldn't be prouder! Idols my nieces can look up too!
If you haven't seen Black Panther, DO IT! Another great one Marvel!
There is no reason why you shouldn't already know this but there are two post credit scenes!